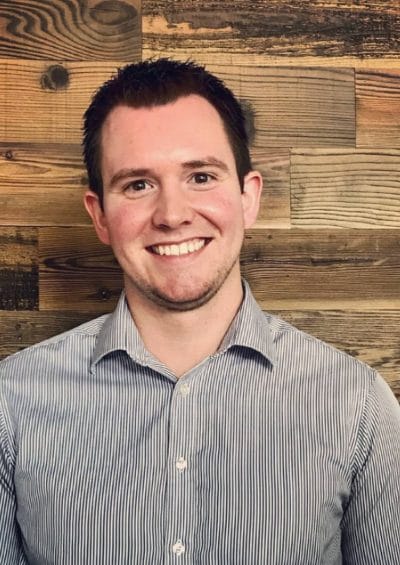 Dr. Ross Hart
Dr. Hart graduated from the University of Detroit Mercy School of Dentistry in 2013.  He maintains membership in the American Dental Association and Oregon Dental Association, and pursues extensive post-graduate education in order to allow him to provide the best and widest range of care.  He focuses on listening to and working with patients, to create a team approach and help each patient achieve his or her own personal goals for dental and overall health.
Dr. Hart lives in Portland with his wife and their two dogs, and outside of work enjoys hiking – often on the Wildwood Trail and elsewhere in Forest Park!
Deanna, Front Desk Coordinator
Deanna operates our front desk and works to help patients with scheduling, maximizing your insurance benefits, and helping to answer any other questions you may have.  She has over 15 years of experience in the dental field, spent in chairside assisting as well as at the front desk.  Beyond her skills and experience, her enthusiasm for helping patients makes her a great team member – "My favorite part of my job is being able to form relationships with patients.  I truly look forward to seeing them again".
Outside of the office Deanna enjoys being outdoors and spending time with her husband, two children, and four grandchildren.
Shawna, Dental Assistant
Shawna was born and raised in Oregon and has worked as an expanded functions dental assistant for over three years in the Portland area.  She loves helping to teach patients about their current dental health and also how to avoid future problems through proper home care.  She has experience as a chairside assistant in a wide variety of dental settings and is enthusiastic about helping patients with all aspects of their treatment.
Outside of work Shawna enjoys reading, music, and exploring the Pacific Northwest with her fiancé and their two Siberian huskies.